We are really proud to announce that Kenda DIALLO, the CCC senior keeper, received the 2010 PASA Siddle-Mardsen Award. Kenda has been rewarded for his long commitment, excellency and dedication to chimpanzee conservation.
Kenda started to work with chimpanzees in 1994 with Veterinarians Without Borders' (Veterinaires Sans Frontiere, a French NGO) chimpanzee orphanage in Bissikrima, Guinea. There, he learnt all the basic skills to be a keeper, a job which he has now been doing for years! He  followed these orphans in 1997 when they were transferred to the Chimpanzee Conservation Program, which became the Chimpanzee Conservation Center in 1999. He saw them growing up. We sadly lost some of them and rescued other, and we developed the CCC with Kenda, always present and dedicated.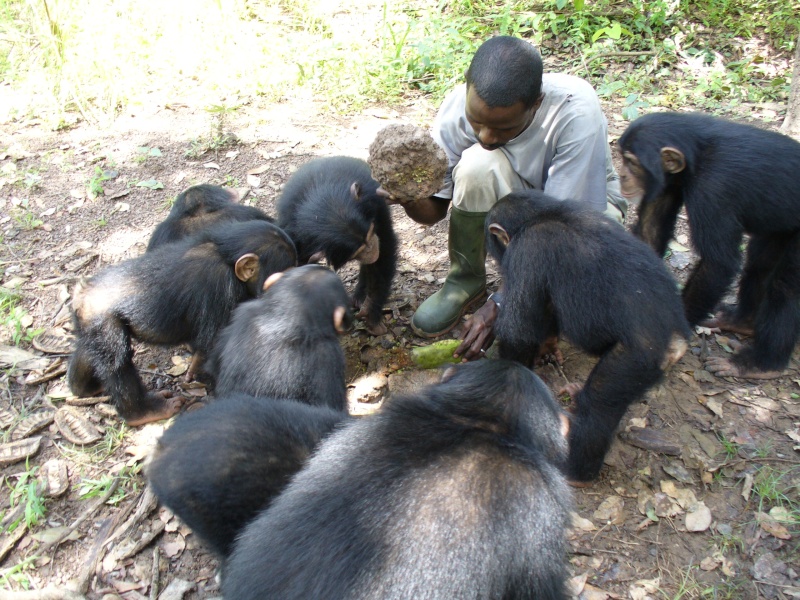 Kenda is an animals lover and he wants to dedicate his life to chimpanzee conservation. He fully understands the necessity to protect our closest relatives. The chimpanzees are one of Guinea's treasures and they are vital for the Guinean forests' survival, as well as all the fauna and flora within.
Kenda has helped us train many CCC keepers and he is very respected among his colleagues and the CCC's team. We always ask for his opinion whenever we have important decisions to make. Kenda also serves as a mediator between the keepers team and the management team. He always has good advice to give.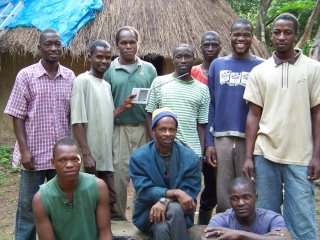 He is a calm person, he knows the chimpanzees really well and he always takes part in the major procedures (chimpanzees integration, anaesthesia, veterinary screenings, etc.). Over the years, he learnt quite a lot of veterinarian skills, for example he can help the vet with monitoring a chimpanzee's anaesthesia.
Kenda was really proud to be part of the first CCC's release in June 2008, and he is more than proud of Zira, one of the first baby chimpanzee he took care of, who has successfully integrated a group of wild chimpanzees!
We hope Kenda will stay with us for a long time and that he will help us succesfully rehabilitate and release more chimpanzees in the future. Kenda is an example in his country for his dedication to the chimpanzees and to nature in general and we hope he will serve as an example for the Guinean youth to help protect their natural heritage.
By giving Kenda this award, the Pan African Sanctuary Alliance rewards him  for his courage, love and dedication to the chimpanzees.
We are really proud of having him in our team!