Hey everybody,
sorry for the long silence, I got some troubles with the new version of the blog. Anyway, it is fixed now and I wanted to warmly thanks all the team of Wildlife Direct who does a great job by helping all of us to give you fresh news through our blogs. Please do not forget to help Wildlife Direct whenever you make a donation, without them, we could not do it!
I don't know what happen with the post about Veve and the vetroom, it has completely disappeared and I can not find it anymore. To resume, the CCC vetroom was built in 2001 thanks to a small grant of $500.
 Today it needs  major improvments in terms of security: we need to replace the wooden door by a stronger and safer metallic door and we want to add solid metallic grids to the windows so no chimps can enter!
Veve managed to find her way in few months ago and ate some medicines. She started to lose weigh and to feel bad few weeks ago and Estelle the director understood from the keepers that it started after Veve ate these medicines…She gave her an anti-acid treatment as well as a gastric protector and she is now fine but the treatment will last for few more weeks.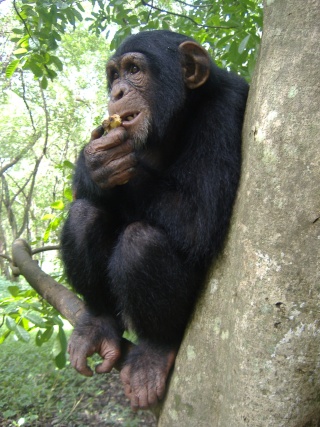 We already wanted to thank James G., Brenton H., Kathy S. and Arnaud C. for their generous donation. But we need more support to improve it! I hope to be able to post the photos of the new improvements soon!
For the latest news from the sanctuary: everybody is busy for the moment to watch over bush fires which are really common in the dry season. They are often due to poachers who use bush fires to hunt… We use to make big firewalls all around the CCC but sometimes it is not enough, especially if a fire arrives during the day! We all hope that everything will be OK for all the chimps and the CCC team and we hope that the hard work of the Park protection will finally end these harmful practises…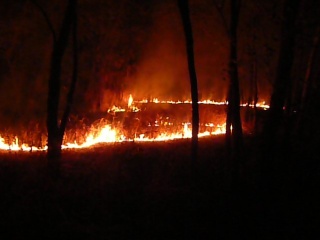 The group of 6 released chimps are OK but are stressed by these fires. Lottie's son is growing well! Zira had been seen again with wild chimps and she now clearly avoids human contact!
At the sanctuary the team finally could see the wild female's baby and it is a girl! That's a good news!
 ok, I will certainly get more news this WE, I will keep you posted!
Take care,
Chris