We wanted to wish you all a Happy New Year for 2010! We wish it will bring you health, joy and love!
All the CCC team thanks you for following us through this blog and helping us all year long. Your support is essential and means a lot to everybody. Thank you very much!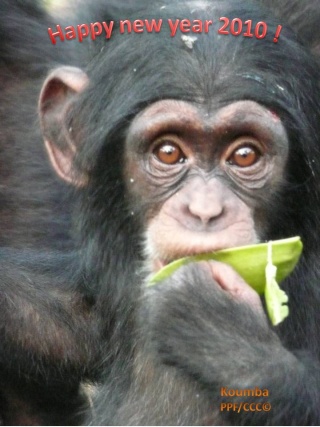 Everything is allright at the CCC.
The chimps are doing well, the team as well. Just the usual problems with the cars, boat engine… The CCC team is also waiting for an other chimp to arrive. The team learnt that a young chimp was being sold in Faranah 2 weeks ago, they contacted the local authorities who are trying their best to seize this poor baby. It shows that we have to make a bigger effort in our education program to stop the chimpanzee pet trade…
Take care and Best wishes again for 2010!
Chris and all the CCC team